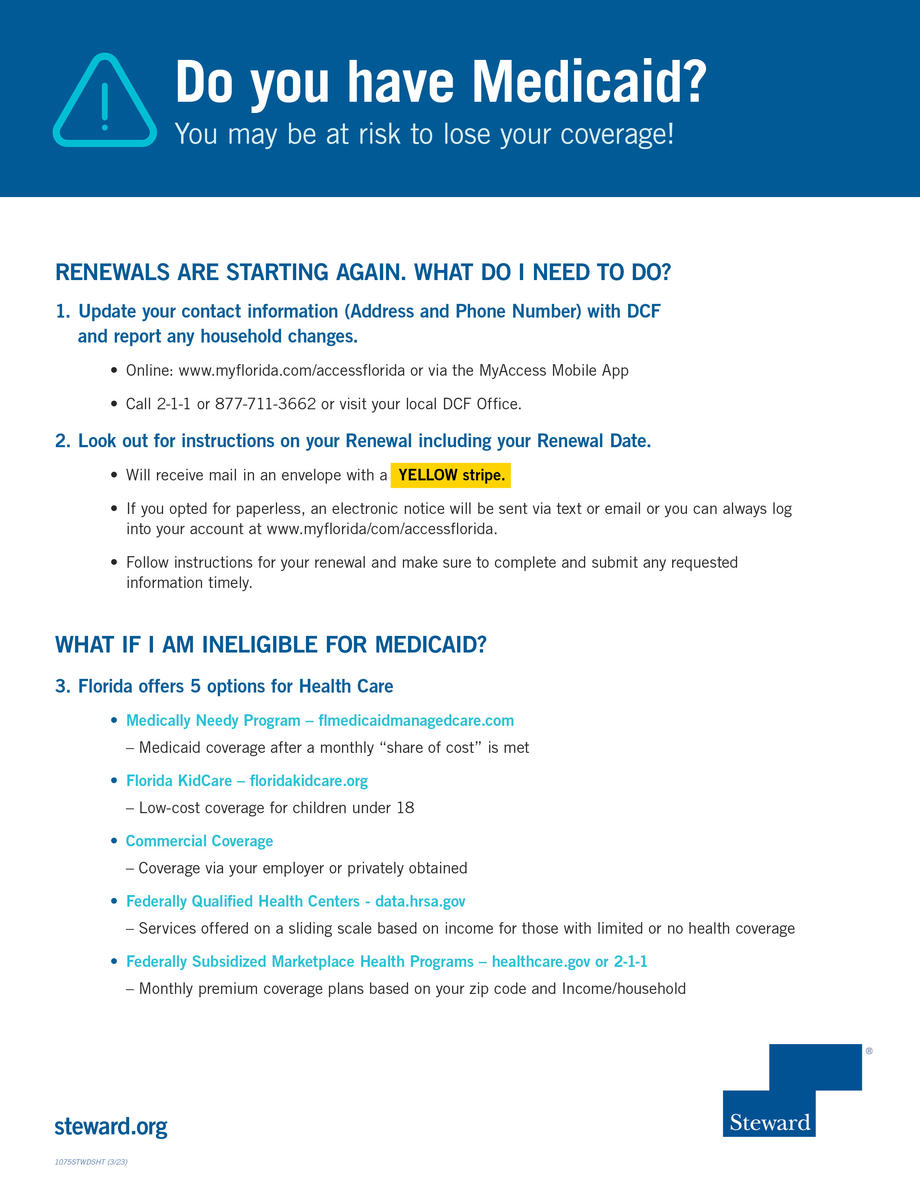 Questions about billing and insurance coverage are common, and we're happy to help answer them. Below you'll find some frequently asked questions and answers about insurance and paying hospital bills.
In addition to paying your bill in person or by mail, you can also pay your bill online, quickly and conveniently.
Financial Counselors
Financial Counselors are located in the Admission Services Department. They are available to assist you in making financial arrangements, and to discuss any questions you may have regarding your account.
Financial Responsibility
It is expected that deductibles, co-payments, and other amounts not covered by insurance will be paid before you're discharged from the hospital. Accepted forms of payment include cash, personal check and credit card. Payment may be made with the cashier in the Admission Services Department. If you have questions at any time, let us know.
Questions About Your Bill
After you're discharged, a statement will be mailed to you for any balance due after your insurance company has processed your claim. Payment is due upon receipt and may be made by cash, personal check or credit card.
If you have questions or need help using the online system, please call 888-527-1968.
Accepted Insurances
Confused About Medicare Plans?
Now you can compare local and national Medicare plans, verify the Medicare plans accepted by your health care providers, and have unlimited access to licensed and unbiased Medicare insurance specialists – all free for patients of Coral Gables Hospital through the Medicare Insurance Helpline.
Because there are more Medicare insurance options available than ever before, finding the right plan requires careful consideration. The new helpline, serviced by MedicareCompareUSA, is a free service standing by to help.
Representatives are available to:
Verify the Medicare plans accepted by your health care providers.
Compare Medicare plans to meet your personal needs and preferences.
Identify a Medicare prescription plan that covers all your medications at the lowest cost.
Mail or email literature on plans that interest you.
Assist you throughout the Medicare plan enrollment process.
For more information, call 855-256-1505 today.
MedicareCompareUSA
MedicareCompareUSA is a Medicare-specialty call center and insurance agency and is not affiliated with the federal Medicare program. The helpline is a resource provided at no cost and with no obligation, as they are paid directly by the Medicare plan chosen by the beneficiary. Medicare beneficiaries are free to contact each Medicare plan directly, work with any licensed Medicare insurance agent, or access Medicare plan information by calling 1-800-MEDICARE or online at
https://www.Medicare.gov
.